Career Information
Need to explore ideas for careers? Check these out.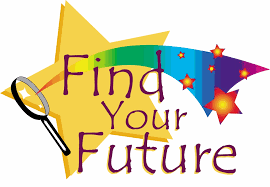 Career Cruising – www.careercruising.com
Login: stedward password: beaver Your own personal login is the year you graduate, first initial and last name. (Ex. 16kcruise) The password is the year you graduate, first initial, last name and then the year you graduate. (Ex. 16kcruise16) If you have problems, let me know.
Educationquest.org
Job Web - The "article library" for career information jobweb.com
Occupational Outlook Handbook - Provides career information describing what workers do on the job, working conditions, training and education needed, earnings, and expected job prospects in a wide range of occupations. stats.bls.gov/oco/
Health Professionals: healthprofessions.org/
What can I do with a major in...? University of North Carolina at Wilmington's categorized list of majors along with all the possible professions that students could go on to. uncwil.edu/stuaff/career/Majors/index.htm
National Compensation Survey The NCS is a survey of employee salaries, wages, and benefits. The survey is designed to produce data at local levels, within broad regions, and nationwide. bls.gov/ncs/
www.careerkids.com
College Compass Helpful guide to choosing majors and careers: edonline.com/collegecompass/
Major Weblinks: Northern Illinois University's presents descriptions of different programs and a list of sample jobs & employers, and occupational & job search links. niu.edu/crc/major/weblink.htm
Randolph-Macon Woman's College: rmwc.edu/cdc/resources/links.asp?cat=25
Career Zone: nycareerzone.org/
Other Options:
* Google the internet
* Check the job listings at Nebraska Department of Labor website or any other state website http://dol.nebraska.gov/
* Ask professionals in your area of interest about the jobs they do.
* Plan a job shadow
* Visit colleges - ask to speak with professors in your area of interest and ask lots of questions!!
Career Assessments
* Type Focus - Discover your personality type, strengths, and how they relate to careers: typefocus.com/
* MOIS Career Explorer - mois.org/content.cfm?ID=410
* The Career Key - careerkey.org/index.asp
* Keirsey Career Sorter - Personality Assessment advisorteam.com/temperament_sorter/register.asp?partid=1
* Coaching for Success - Wide variety of assessment tests coach.net/personal.htm
* Career Matchmaker at www.careercruising.com
Gallup Strengths Center I have not used this one but it has been highly recommended to me. I believe the cost is $10:
https://www.gallupstrengthscenter.com/Home/en-US/Index
Click on Strength Finders.
The Holland Self Directed Search is $10 but also good: http://www.self-directed-search.com/